Anti-Suck Back Valve
Anti-suck valve is installed into vacuum-related equipment such as semiconductor, Display and LED.
When the power outage or malfunction, to prevent pollution of equipment by blocking back stream impurities during the process such as powder, particle.
(Patent #10-0574686)
◈ Operation by backpressure without controller, signal
During the progress process, back pressure is occurred by power outage or malfunction between the chamber and vacuum pump by pressure difference.
Using the back pressure, Corn is vertical rise and disconnect in the way to the impurities from flowing backward.
So doesn't require additional equipment such as controller and signal.
◈ The material is light weight and easy installation
Anti-suck valve is made of aluminum and lightweight.
◈ Fast response time
Anti suck back valve as soon as the back pressure generated within 0.4 seconds to react to the speed of the fast block the backflow of the impurities.
◈ Excellent corrosion surface treatment
Excellent corrosion resistance powder coating surface treatment to prevent corrosion of the adsorption and deposition.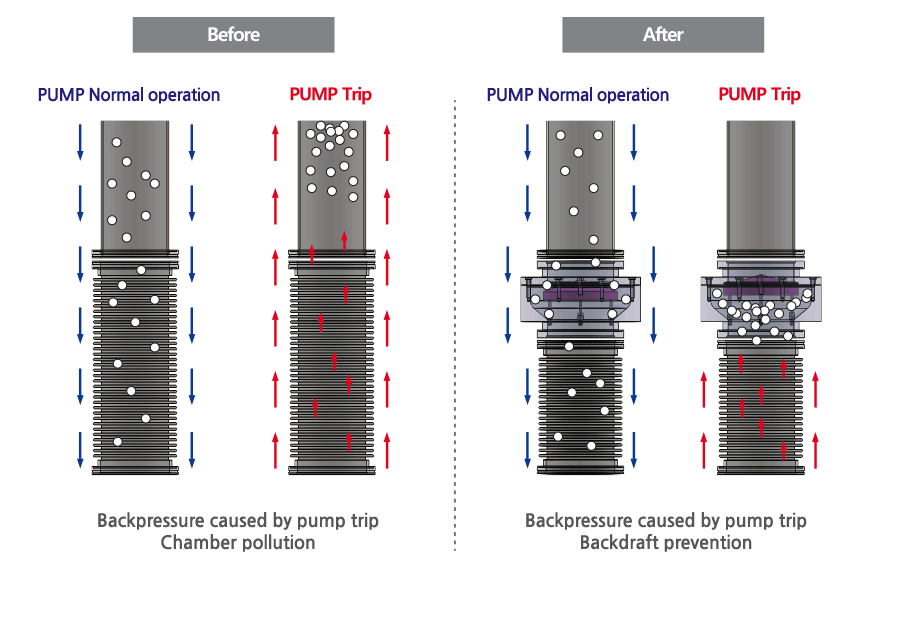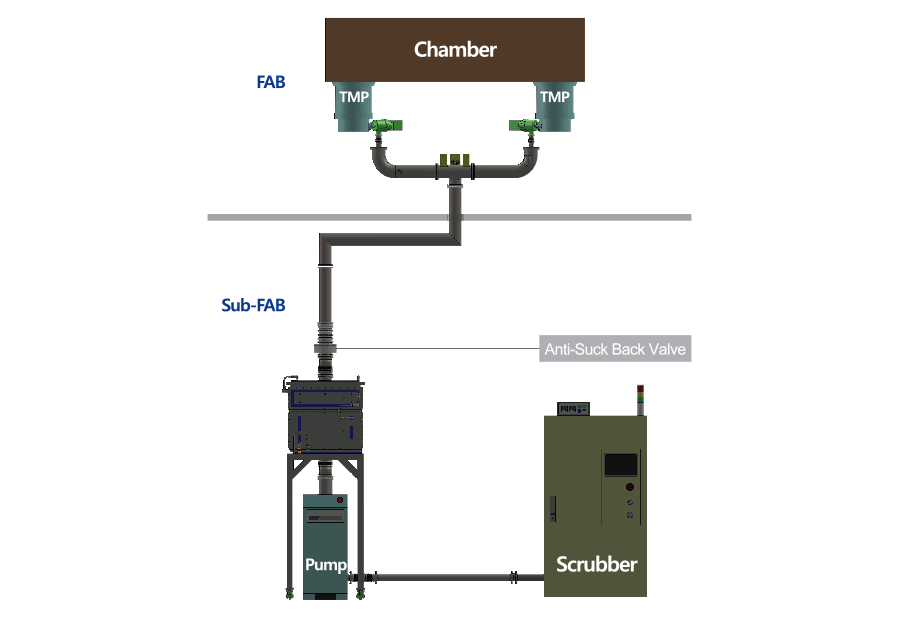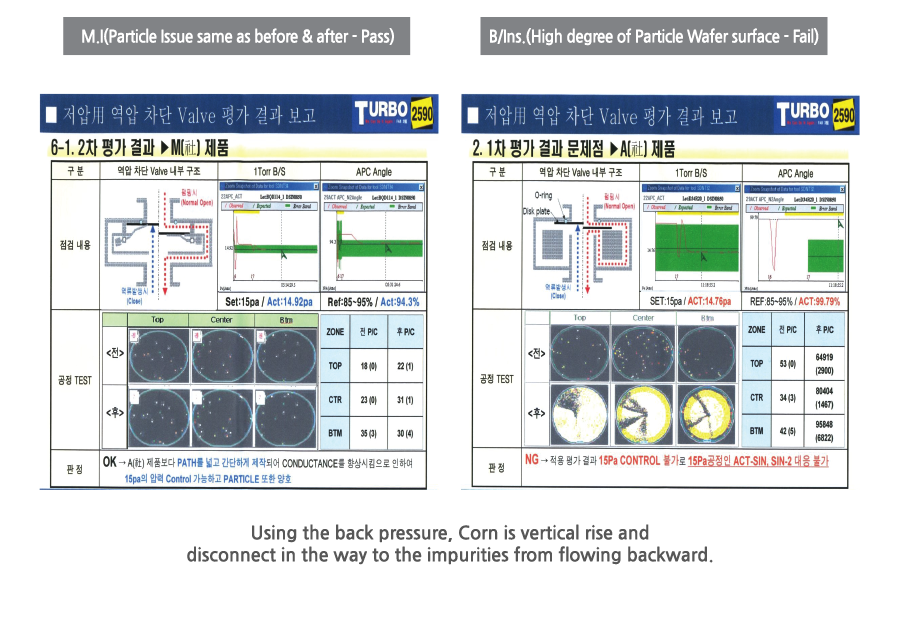 Metal(LL/TM), CVD(LL/TM), Etch(LL/TM), DIFF, IMP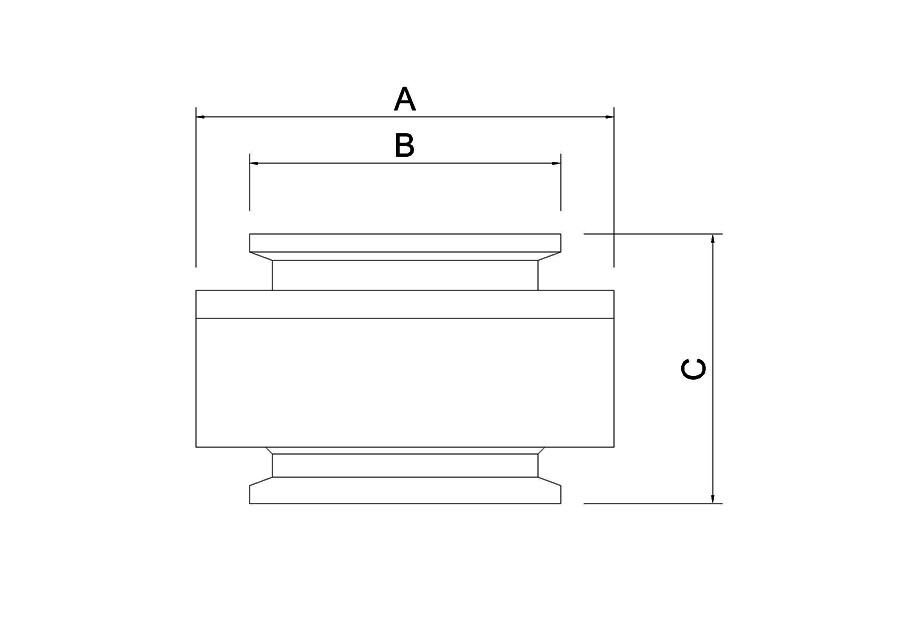 Material: Aluminum                                                                                                                                                                      (Unit: mm)
| Size | Flange Type | ØA | ØB | C |
| --- | --- | --- | --- | --- |
| NW25 | KF | 65 | 40 | 65 |
| NW40 | KF | 81.5 | 55 | 73.2 |
| NW50 | KF | 108.3 | 75 | 88 |
| NW63 | KF, MF | 135 | 95 | 105 |
| NW80 | KF, MF | 155 | 110 | 116 |
| NW100 | KF, MF | 180 | 134 | 116 |
| NW125 | MF | 214 | 155 | 132.4 |
| NW160 | MF | 250 | 180 | 148.4 |